Now yes, the title of the show shares a name with the same fictional town featured in the classic Archie comic books, but that's about where the similarities end.
This series is way more Pretty Little Liars than old jalopies. First of all, it revolves around the grisly murder of one of the characters from the comics, which is very anti-Archie comic book.
Here are some other interesting things you should know about the highly anticipated new series.
1. Greg Berlanti is producing
Though this definitely seems like the oddest one, Berlanti has succeeded in taking other DC Comics properties to television including Supergirl, The Flash and Arrow so you know you are in good hands (even if no one has superpowers on this show, we think).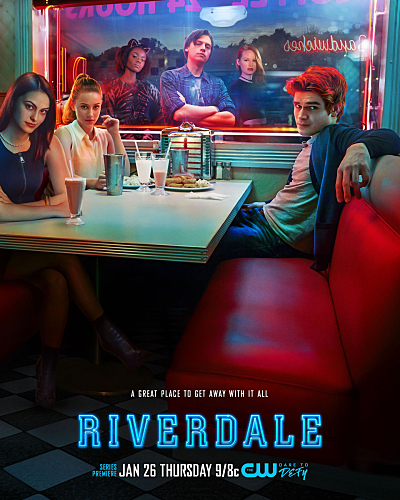 2. The characters look a little different
Yes Archie (K.J. Apa) is a redhead, Betty is a sweet blonde and Veronica is a sultry brunette, but everyone is super sexy on this new series.
Archie even has a six-pack. Jughead (Cole Sprouse from The Suite Life of Zack & Cody) is far less the Screech of the gang as he is a dedicated student reporter as well as an emo hipster.
Oh and Ms. Grundy (Sarah Habel) is no longer an old, spinster, but now a sexy music teacher that every boy wants to have give him detention.
3. Josie of Josie and the Pussycats makes an appearance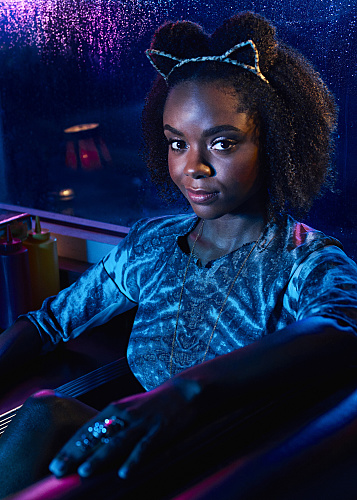 Over the years the Archie Comics spun off other hit series that took on their own lives, including Josie and the Pussycats and Sabrina the Teenage Witch.
So far only Josie (Ashley Murray) has turned up on Riverdale, but might Sabrina and her witchy ways come back to television?
We can only hope.
4. Betty and Veronica are a little more complex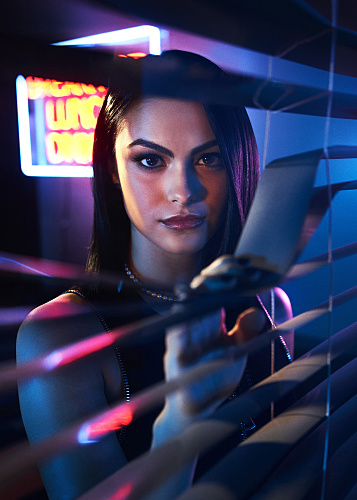 In the comic books, Betty and Veronica were a bit more black and white — Betty was sweet and poor while Veronica was rich and selfish.
On Riverdale, Betty is sweet and timid because her mother Alice Cooper (played by Mädchen Amick) bullies her.
Meanwhile, Veronica (Camila Mendes) is the new girl in town and tries to escape her family's recent scandal by being extra nice to everyone.
5. The love triangle is still there
One of the main pillars of the comic book was that poor Archie could never choose between Betty or Veronica. But, this time it is a little more complex as Betty and Veronica are actually friends.
"We don't want to pit these women against each other," Lili Reinhart, who plays Betty, told TVLine. "That was important to us. We didn't want to make it seem like these women had nothing better to do than fight over a man — especially one who, in the comics, picks one [girl] one day and the other the next. We're definitely not falling into that."
6. Archie has another lady…
Remember we said Ms.Grundy was now hot? She's apparently also the object of Archie's eye. That's right, Archie and Ms. Grundy are hooking up when the series opens (in a nod to Dawson's Creek).
Berlanti points out though that Archie was the original inspiration for many of our favorite teen dramas of all time.
"This is one of the few instances where I'm working on something where it is actually (one of) the roots of the comic-book love triangle," Berlanti told the LA Times. "The original Dawson-Joey-Pacey was Betty-Archie-Veronica."
7. Cheryl Blossom is also there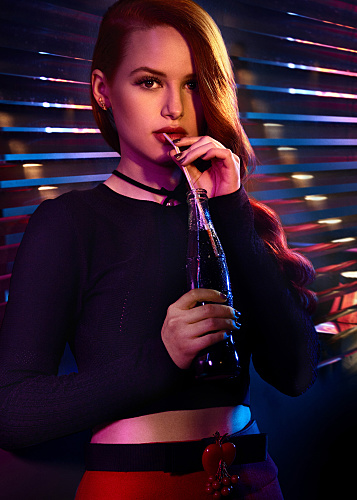 Blossom, who came and went and came again in the original comic book, is a focal point of the series as her twin brother, Jason, is the one that has been murdered in the opening of the pilot.
8. Some Easter Eggs appear
More nods to the original comic book do pop up, but with a slight twist.
Boy Scout Dilton Doily is the one that finds Cheryl and the now deceased Jason, plus Archie and Betty first meet Veronica at Pop Tate's diner.
And Riverdale is still also "The town with pep!"
9. Moose is there
Yes, the bully who also vied for Veronica's heart is there, but in this version he may be gay as he makes a pass at Kevin, an openly gay character.
10. Shannon Purser (Barb from Stranger Things) is on the show!
The synopsis of episode three reveals that Shannon Purser will make her Riverdale debut as Ethel Muggs.
She will stay on for three episodes and may act as a love interest for Jughead — possibly the most controversial deviation from the source material!
11. Luke Perry plays Archie's dad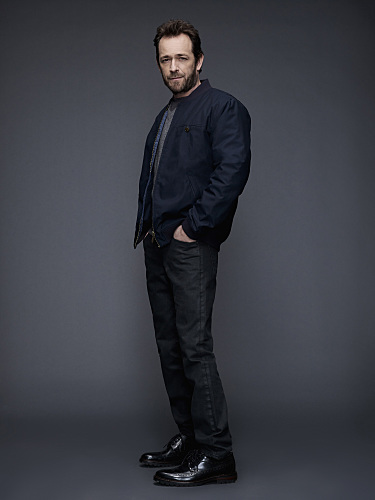 Yes, he who was once a young stud on 90210 is now the dad of the young stud. Who feels old?
12. Betty takes Adderall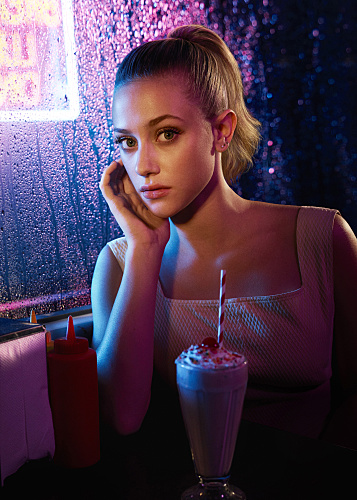 Because it's 2017 — she is a teenager after all, and a peppy one at that.
13. Veronica's Family Has Lost Their Money
Veronica is no longer the epic rich girl she was in the original series. A scandal has left her family in ruins.
14. The show is an homage to Twin Peaks creator David Lynch
Although it has the look of Gossip Girl with its attractive young cast and all the modern slang, everything from the opening trippy murder scene to all the fog to the America small town vibe is David Lynch all the way (plus Mädchen Amick was actually on Twin Peaks and will be featured in the upcoming reboot).
Riverdale producer Sarah Schechter told Vanity Fair that the team used the famous opening of Lynch's Blue Velvet as a source of inspiration.
15. But at the end of the day, Archie is still Archie
Roberto Aguirre-Sacasa, series creator and executive producer, told the LA Times, "Our show is not that different from the core of Archie from the 1940s or the 1950s.
Archie, in the comics, was a good kid who always tried to do his best, frequently screwed up, made things worse before he made them better, and then learned a lesson.
The Archie on our show is actually like that as well. He is basically a good kid, but he's in much more adult situations than he ever was in the comic book.
He's wrestling with that, but his essence is still the same."
Photos via The CW