April, 2016. Beyoncé put out arguably her best album of all time: Lemonade. Along with the hits Sorry and Formation, Bey dished up some serious honesty, along with some insight into her relationship with Jay-Z.
Right before she released it, she came out with an HBO short film. Following that, Beyoncé made Lemonade available to fans everywhere via Tidal. Tidal is the streaming app owned by her and Jay-Z, along with several other top artists. And that was the only place you could tune in.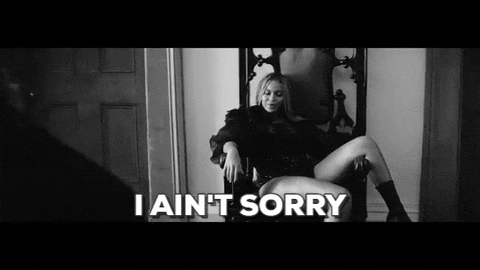 After the release, Beyoncé made it possible to purchase Lemonade right on Apple music, but that was your only option for listening aside from Tidal and catching one of her hits on the radio.
Fast forward to today, and Bey just made it possible to now stream Lemonade literally everywhere. I think it's safe to assume Tidal's never going to happen. Thank goodness I can now listen to it on Spotify while I squeeze in my morning workouts. I mean, it was totally worth the three year long wait. Also, Beyoncé tossed in THE demo version of Sorry.
Bre is a female millennial go getter residing in New York. One part entrepreneur, one part geek, she obtained her degree in Textile/Surface Design from The Fashion Institute of Technology.
She has held some exciting roles in both fashion as a designer working for brands like Victoria's Secret and Henri Bendel, as well as in ad tech working for publishers like Ziff Davis.
Today she operates her own luxury label Bre Avery, along with Chip Chick Media which reaches millions of women each month.
Bre is passionate about teaching women how to build a business and be an entrepreneur, in addition to keeping her readers informed of the latest technology trends and exciting products to improve their lifestyles.
You can send Bre a message here.
Feature image courtesy of Beyoncé on Instagram.