You're never too old to dress up as your favorite Disney character for Halloween!
If you're really into this spooky holiday and looking for something that is sure to win Halloween, I have you covered.
These are the most amazing and elaborate Disney costumes I could find online, and they won't totally break the bank!
Not Your Average Pocahontas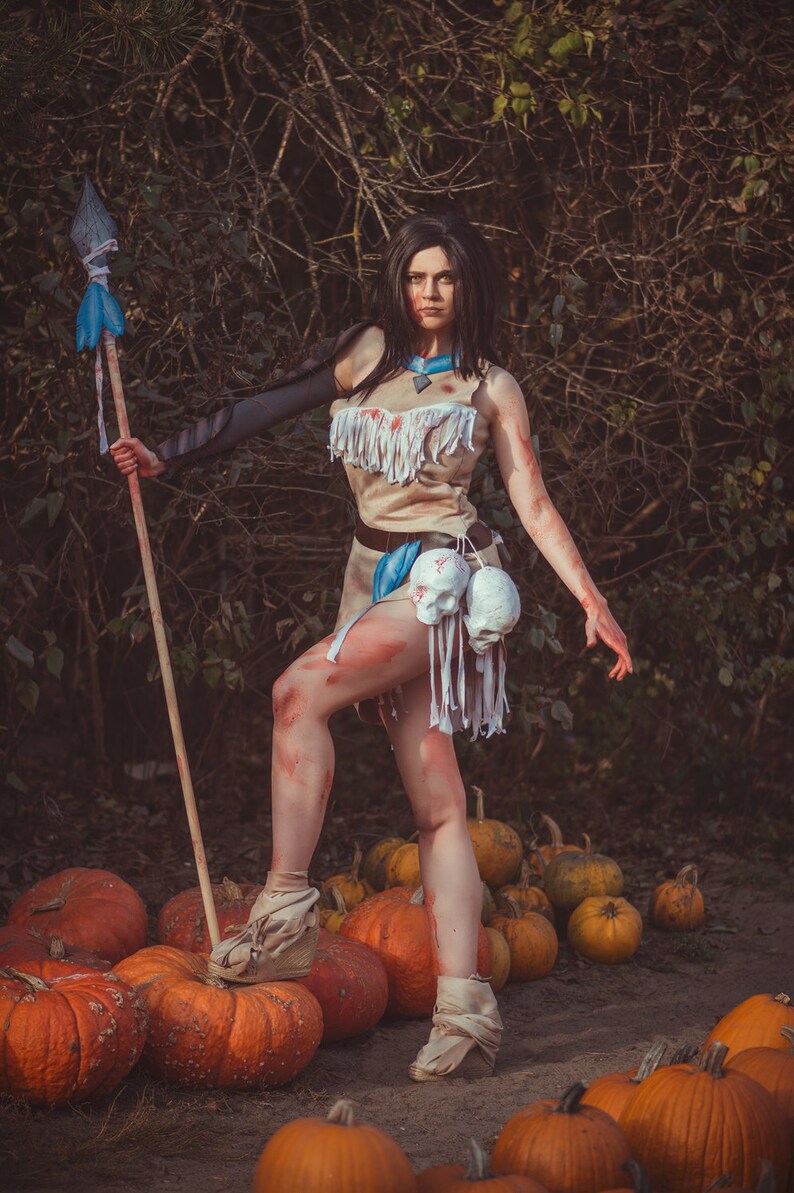 Not interested in going as normal Pocahontas this year?
Check out this twisted take!
This whole costume is one of a kind (seriously, there is only one) and comes with the pictured dress, belt, bracelet, necklace, sleeve, armlet, and spear.
Oh, and the skulls too!