What's the easiest way to make your beauty routine more exciting while bringing a smile to your face every morning?
Indulging in some of these Pokémon inspired makeup and beauty products!
Read on for the most unique and adorable finds that every Pokémon fan is sure to love.
9pc Eeveelution Pokemon Makeup Brush Set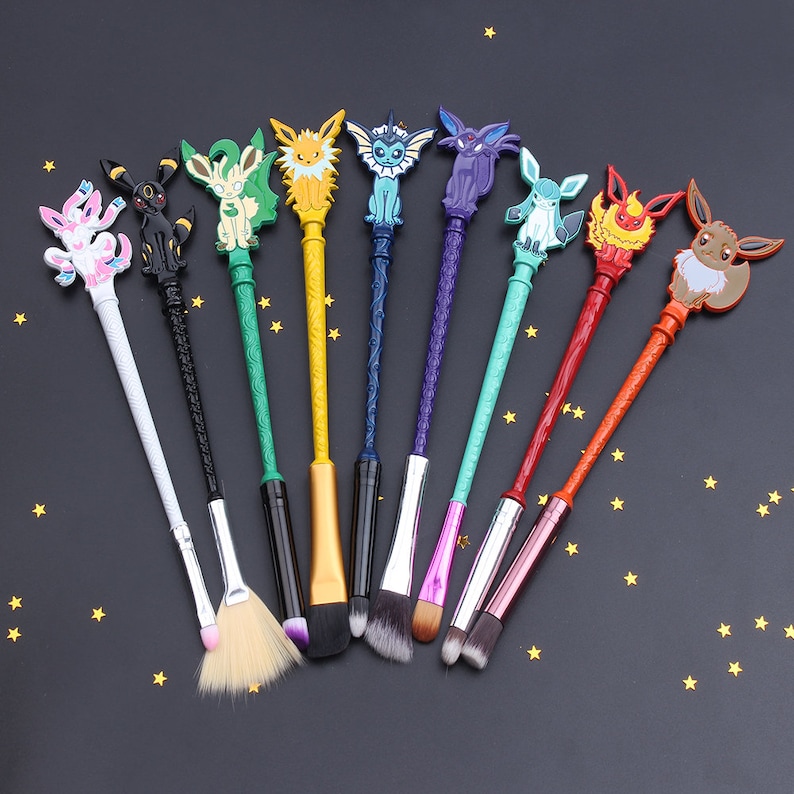 How cute is this set of Eeveelution makeup brushes?
They look super soft!