I'm officially obsessed with my Apple Watch. I'll admit, it really took me a bit to get the hang of it, but now that I have I love it.
It goes everywhere with me, and the more I wear it, the more I want to make it a little more fashionable.
Sorry Apple, the bands you have just don't cut it. That's ok because I found some pretty stylish and affordable Apple watch bands on Etsy that you're going to want to get your hands on!
Louis Vuitton Watch Band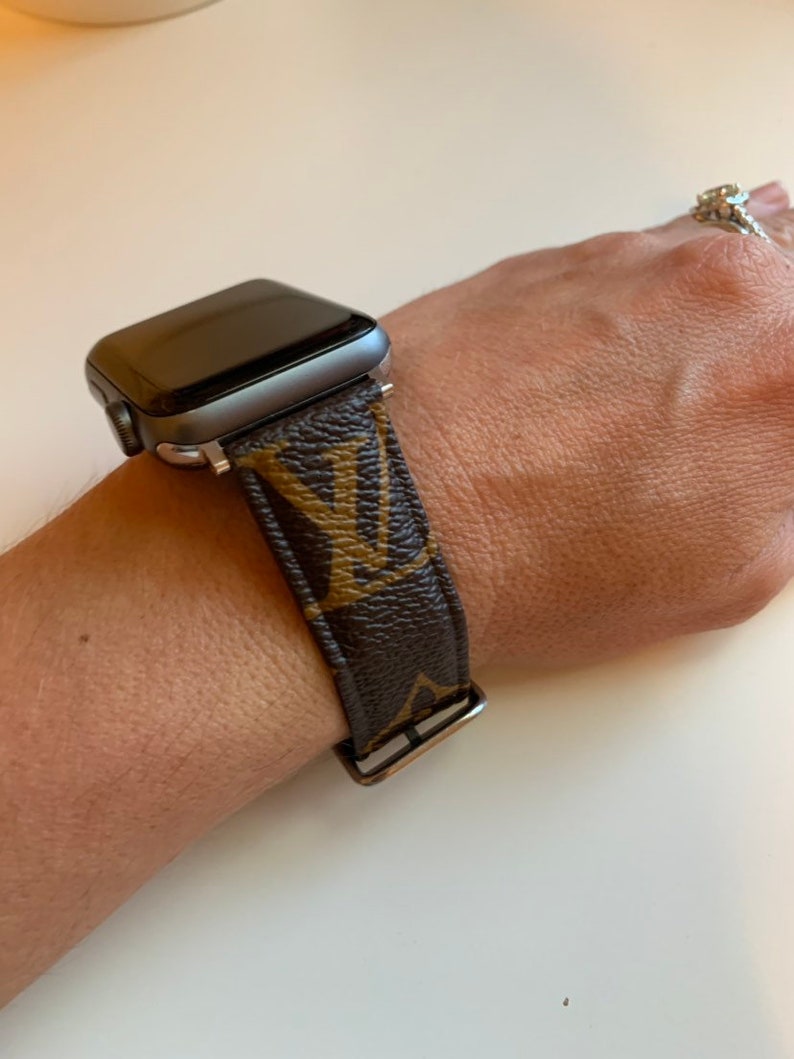 Who doesn't love a little Louis?
This band fits Apple watches from series 1, 2, 3, and 4.
Get it here from Fashion4YouDesigns for $39.99