Life is definitely about balance, but it's hard to sometimes achieve that when
the holidays roll around and all the amazing sugary and carb-laden dishes come
out. The struggle is real, but it doesn't have to be! What better way to keep
yourself inspired to stay fit throughout the holidays than with Disney Princess
inspired workout gear? You're going to want to hit the gym just to show off
these fun and fabulous finds!
Disney Princess Tank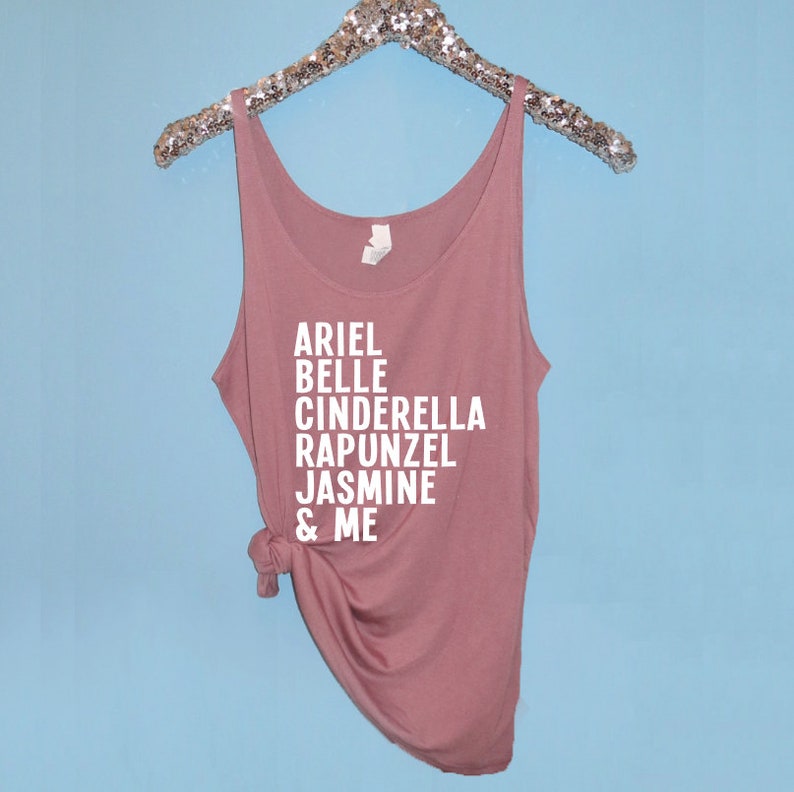 This is one perfect tank to workout in. It reads the names of some of our
favorite Disney Princesses! The mauve color pictured above is my favorite, but
it also comes in white or mint.