If you use the internet, you have definitely seen the woman yelling at cat meme floating around.
Since the year is almost done, I think it's safe to say this is one of the best gifts the internet has given us so far this year.
Taylor Armstrong from The Real Housewives of Beverly Hills is the woman who stars in the meme, and it's no surprise she's crying and freaking out because that's just what the show is known for.
The cat is named Smudge, and his first claim to fame was this photo featured in the meme, where his owner captioned it, "he no like vegetals." It pretty much went viral when it first hit Tumblr.
You can thank the amazing Etsy creator DentzDenim for bringing us something even better than this iconic meme: a set of ugly Christmas sweaters featuring Taylor and Smudge!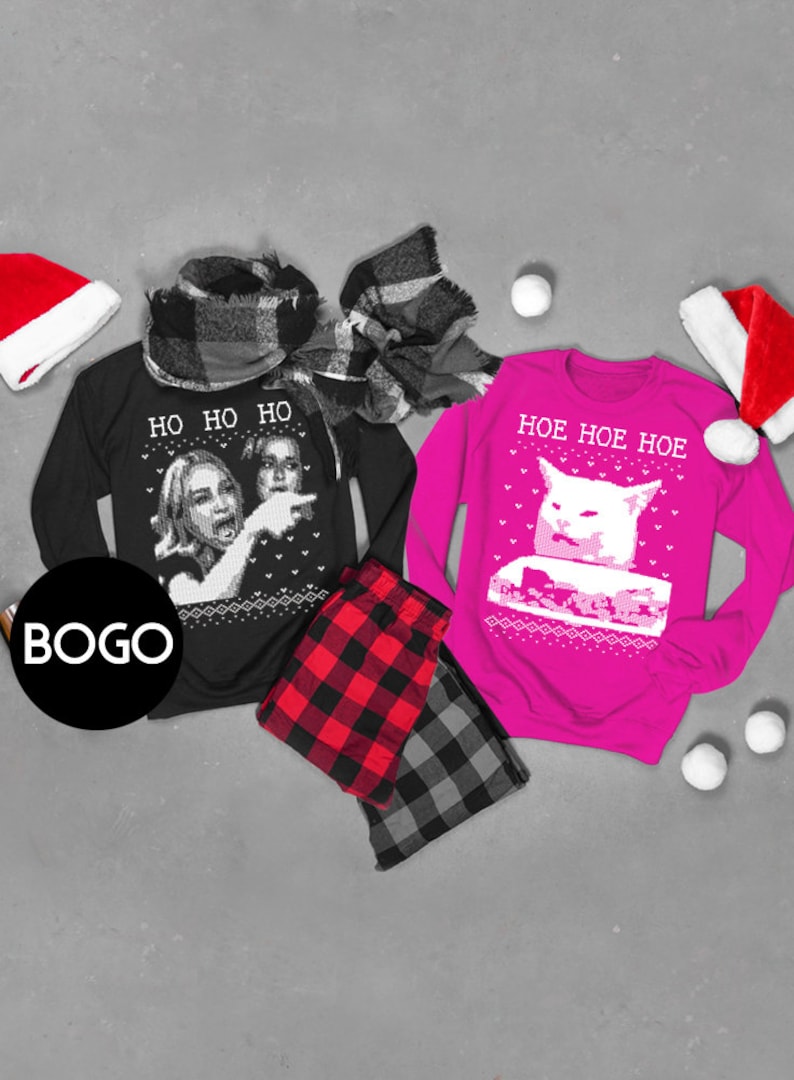 It's brilliant! The Taylor one says, "ho, ho, ho" and the Smudge one says, "hoe, hoe, hoe."
It comes in a variety of amazing colors, but the pink and black ones pictured above are definitely my favorites.
You can also get them in red, blue, and green.
Get your best friend ready, it's time to hit the holiday parties in these!
You can get both of the matching sweaters here for just $44!
Bre is a female millennial go getter residing in New York. One part entrepreneur, one part geek, she obtained her degree in Textile/Surface Design from The Fashion Institute of Technology.
She has held some exciting roles in both fashion as a designer working for brands like Victoria's Secret and Henri Bendel, as well as in ad tech working for publishers like Ziff Davis.
Today she operates Chip Chick Media which reaches millions of women each month.
Bre is passionate about teaching women how to build a business and be an entrepreneur, in addition to keeping her readers informed of the latest technology trends and exciting products to improve their lifestyles. 
You can send Bre a message here.