If you're not feeling festive yet, you will be after you check out these amazing holiday nail polish colors and wraps!
I love changing my nails to accommodate seasons and holidays, and I also love Etsy since there are so many incredible handmade products you can get there.
So, here are my favorite nail finds that you can get on Etsy, below!
Christmas Cookie – Creamy White Speckled Nail Polish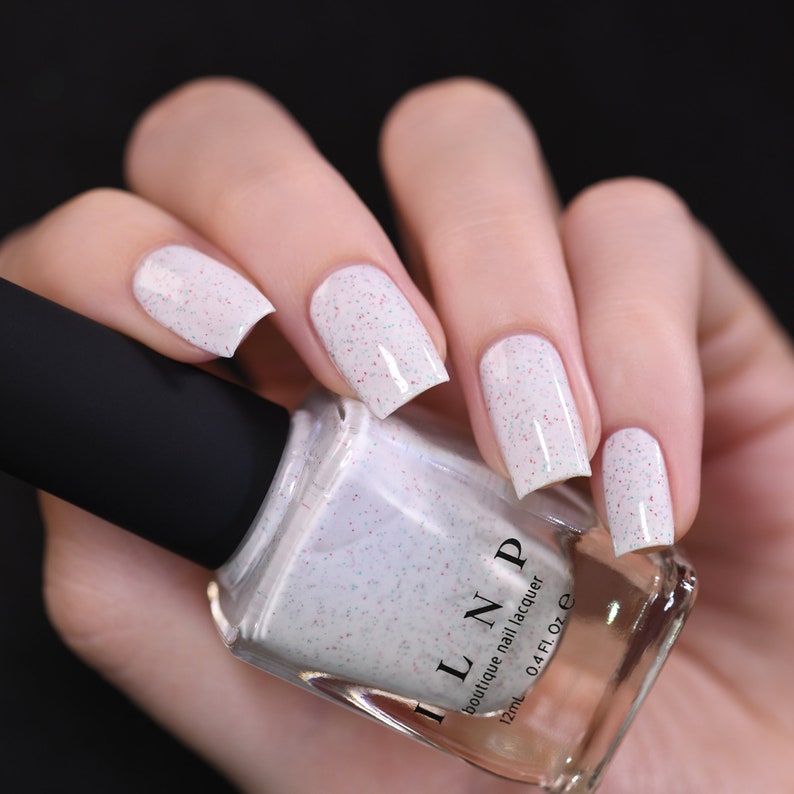 This nail polish is unique because the base color is white.
It's speckled with little metallic flakes that definitely make me think of Christmas cookies!