I don't know about you, but I freaking love Cardi B, and I couldn't believe my eyes when I came across this gem:
A Cardi B ugly Christmas sweater.
Why do I freaking love Cardi B? Because this woman is the epitome of not caring about what anyone thinks of her, and you just have to love that.
Also, she's as funny as they come.
If you haven't seen her on the newish Netflix show Rhythm + Flow, you need to check that out.
Anyway, let's get to this brilliant piece of clothing that I can't wait for everyone I know to own.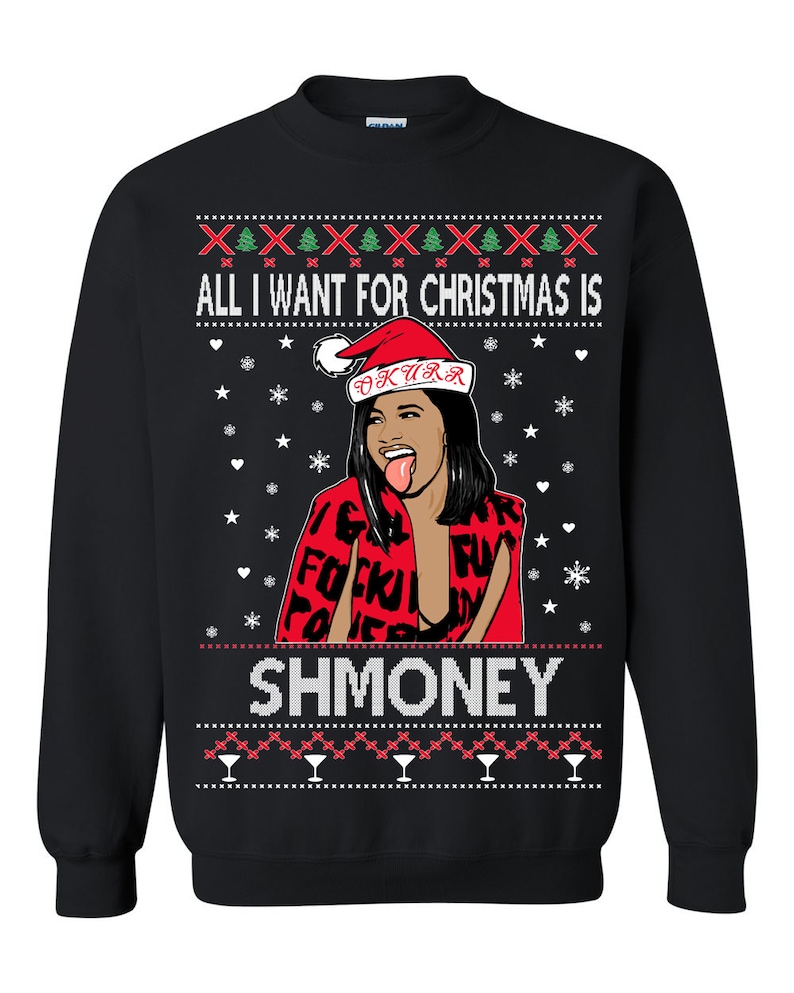 You can get it in black, red, or green, and it is unisex sized. It's made of a Cotton, Poly blend so it's sure to keep you cozy and warm while staying soft.
It's also pill-resistant which is very convenient!
You can get one here from MemeticShop on Etsy for just $19.99 and they offer free shipping too!
I'm buying one for my mom, my uncle, my husband, my sisters, I am buying one for literally everyone in my family this year.
Oh yeah, and for me, too.
Bre is a female millennial go getter residing in New York. One part entrepreneur, one part geek, she obtained her degree in Textile/Surface Design from The Fashion Institute of Technology.
She has held some exciting roles in both fashion as a designer working for brands like Victoria's Secret and Henri Bendel, as well as in ad tech working for publishers like Ziff Davis.
Today she operates Chip Chick Media which reaches millions of women each month.
Bre is passionate about teaching women how to build a business and be an entrepreneur, in addition to keeping her readers informed of the latest technology trends and exciting products to improve their lifestyles. 
You can send Bre a message here.