True crime and t-shirts are a pretty excellent pairing.
For some of us, true crime is so enthralling because it stops to make you think about why people do what they do, and how some people are capable of such heinous acts.
For others, trying to understand true crime and why it happens can hopefully help us avoid such situations in the future and exercise more control over what could befall us.
For me, I like true crime for a little of both of these reasons.
Regardless of your reason for being a true crime fan, if you love it, you need to check out these cheeky tees under $27.
If I Ever Go Missing Call Joe Kenda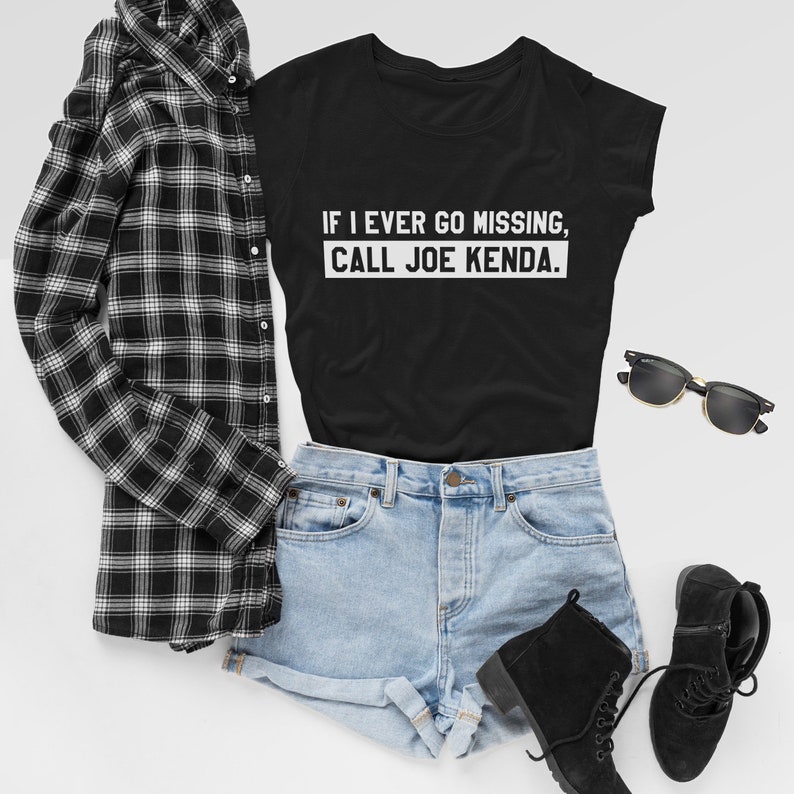 I think I speak for all of us in saying Joe Kenda is one of the best things to ever happen to TV.
If you're as sad as I am about his show being over, you can get this super cool t-shirt to still represent your Kenda pride.
Seriously though, if I do ever end up missing, give Joe a call for me, would you?
You can get it here starting at $26.50!
True Crime Glass Of Wine In Bed By Nine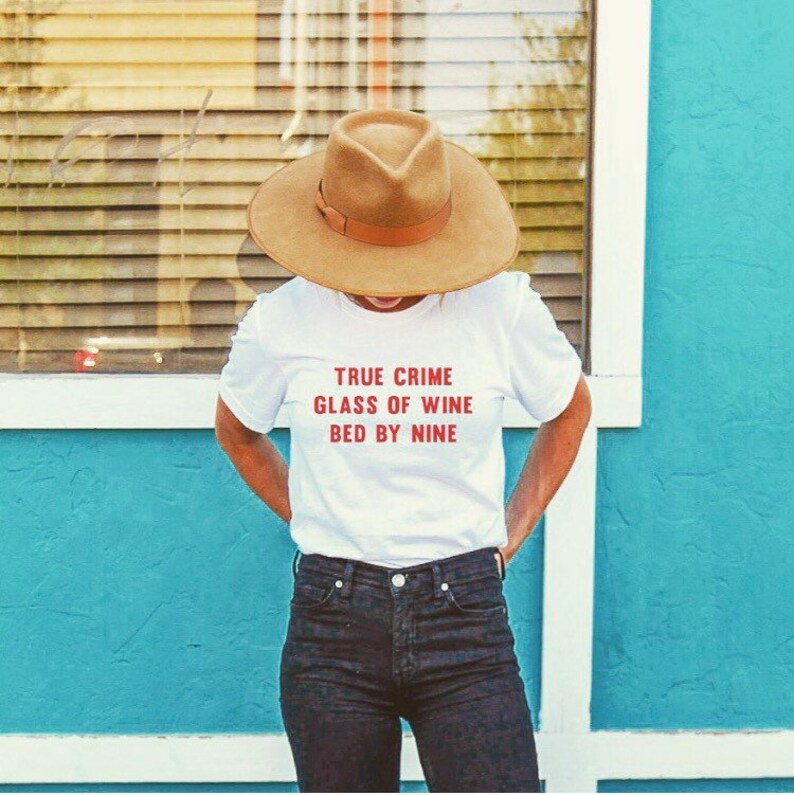 Now that I'm 29, this is totally my new weekend status.
What's better than being in bed by 9 p.m. on a Saturday, drinking wine, and watching true crime?
Nothing. The answer is nothing.
You can get it here starting at $22.99!
The Husband Did It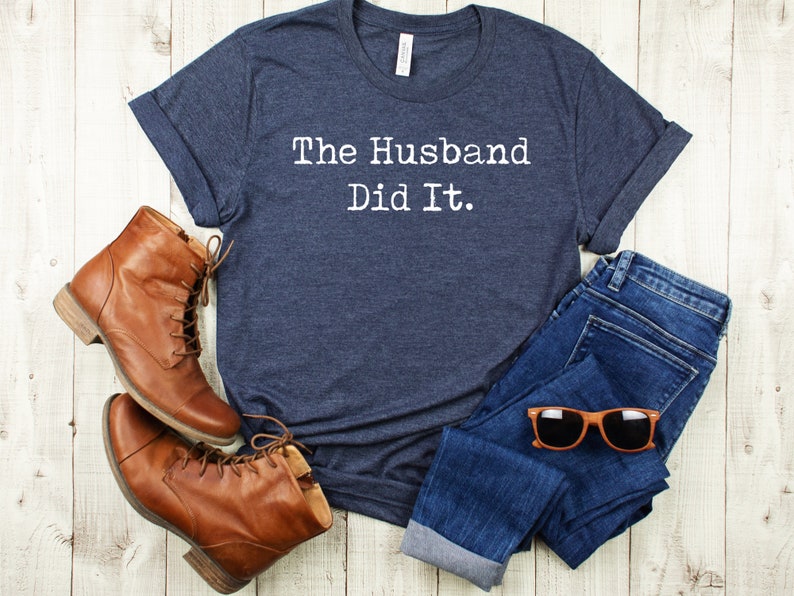 I mean…you always wonder if the husband is the one who did it while still gathering all the facts.
They're kind of guilty until proven innocent.
You can get it here starting at $13.99!
Don't Test Me I Watch Enough Crime Shows To Solve Any Problem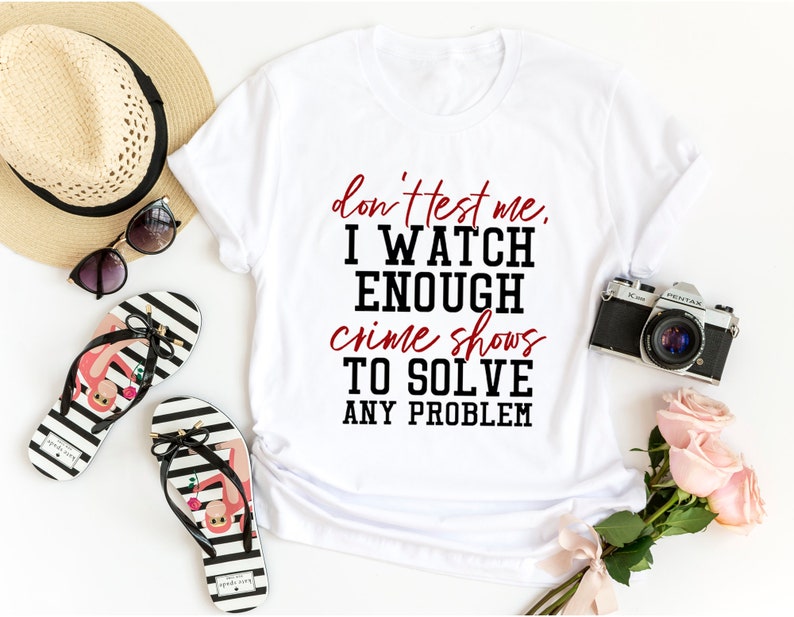 Show off your sleuthing skills with this tee!
If you watch enough true crime to solve any problem that comes your way, this tee is for you.
You can get it here starting at $22.39!
I'm Only Here To Establish My Alibi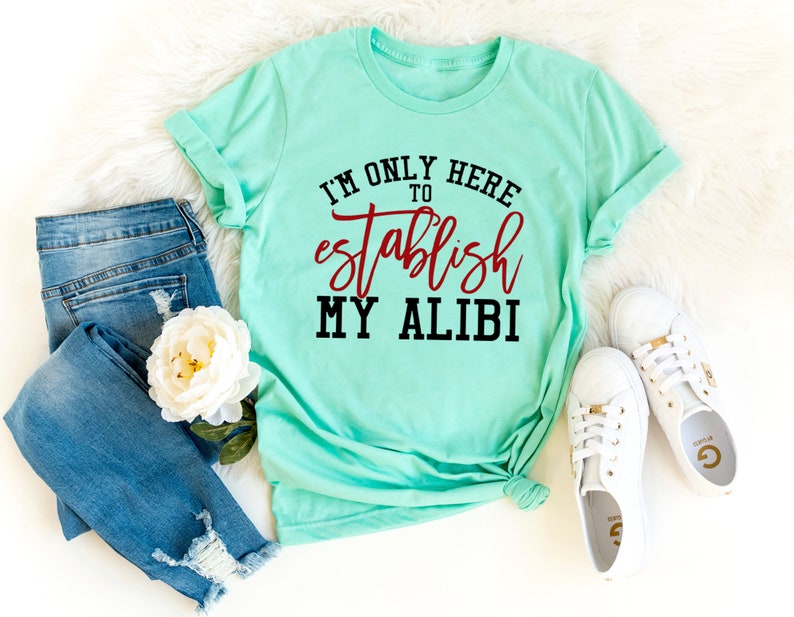 As we all know, your alibi is everything!
Show everyone why you're really here with this tee.
You can get it here starting at $22.39!
This Girl Runs On Caffeine True Crime and Cuss Words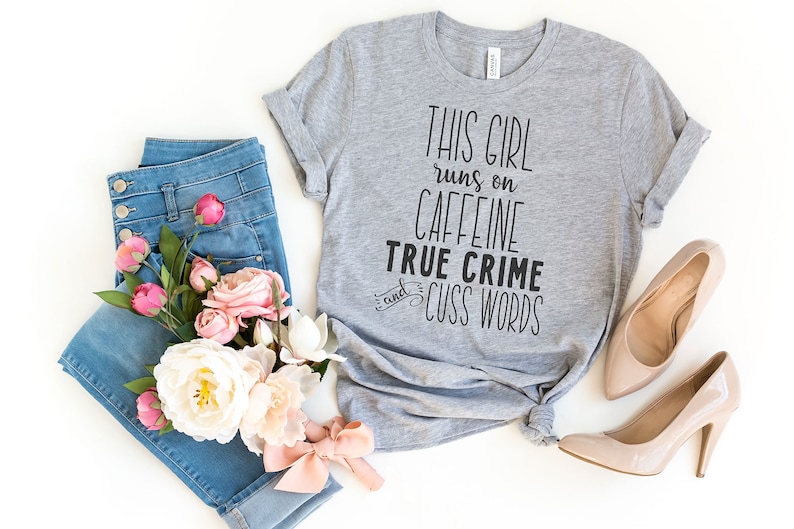 In case anyone was wondering, show off your priorities with this tee.
It's all about caffeine, true crime, and cuss words.
No way around it!
You can get it here starting at $21.99!
Ted Bundy The Original Uber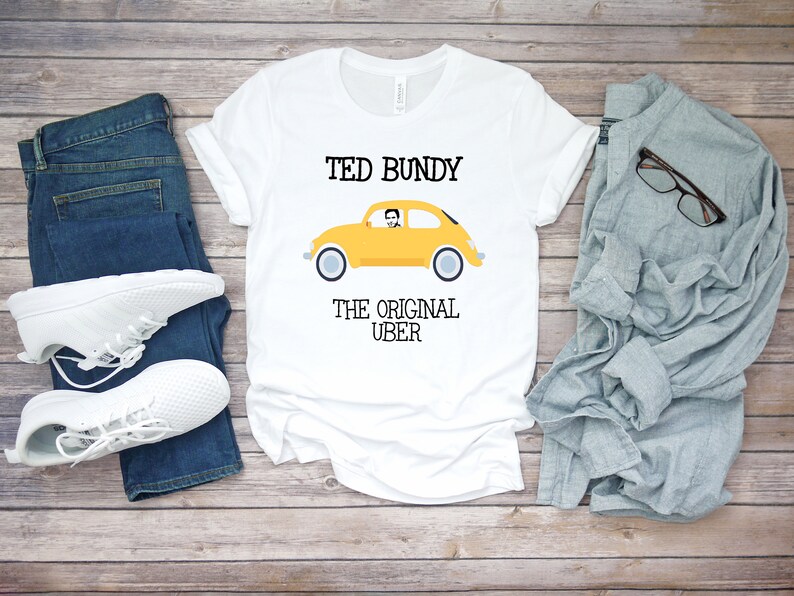 And, well, if you're looking for a little dark humor I found it.
You can get it here starting at $21.00!
Bre is a female millennial go getter residing in New York. One part entrepreneur, one part geek, she obtained her degree in Textile/Surface Design from The Fashion Institute of Technology.
She has held some exciting roles in both fashion as a designer working for brands like Victoria's Secret and Henri Bendel, as well as in ad tech working for publishers like Ziff Davis.
Today she operates Chip Chick Media which reaches millions of women each month.
Bre is passionate about teaching women how to build a business and be an entrepreneur, in addition to keeping her readers informed of the latest technology trends and exciting products to improve their lifestyles. 
You can send Bre a message here.