Pear Cut Hidden Halo Ring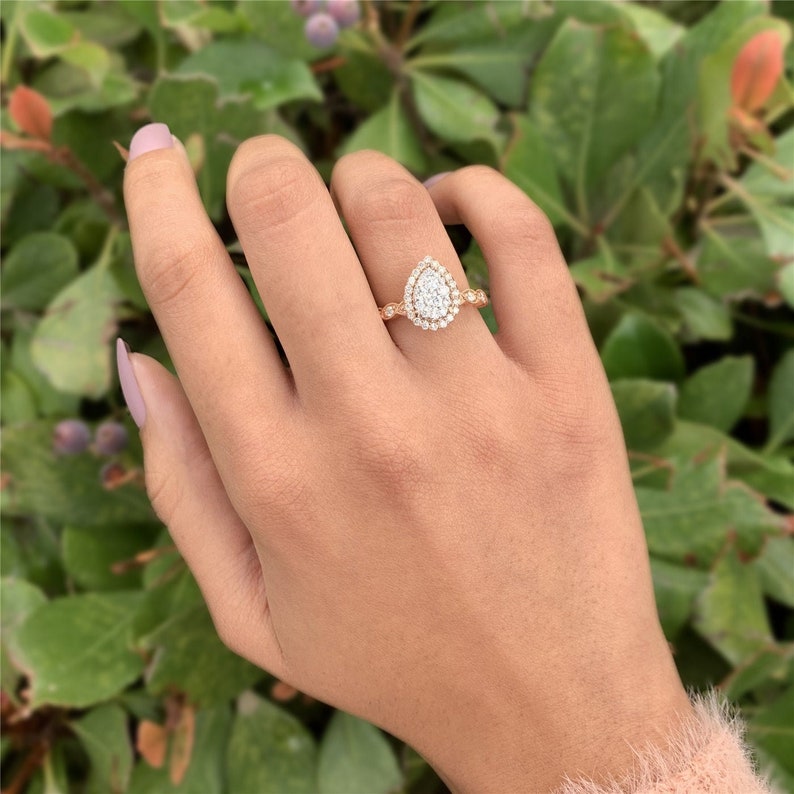 This pear cut hidden halo ring from AristaGemsArt has a beautiful pear-shaped moissanite gemstone at the center.
The size shown is equivalent to 2 carats, with .10 carats on the sides and a rose gold band. You can select from a variety of different bands if you're not into the rose gold though, like silver, gold, or white gold.
You can get it here on Etsy from AristaGemsArt on sale right starting at $93.50
Emerald Engagement Ring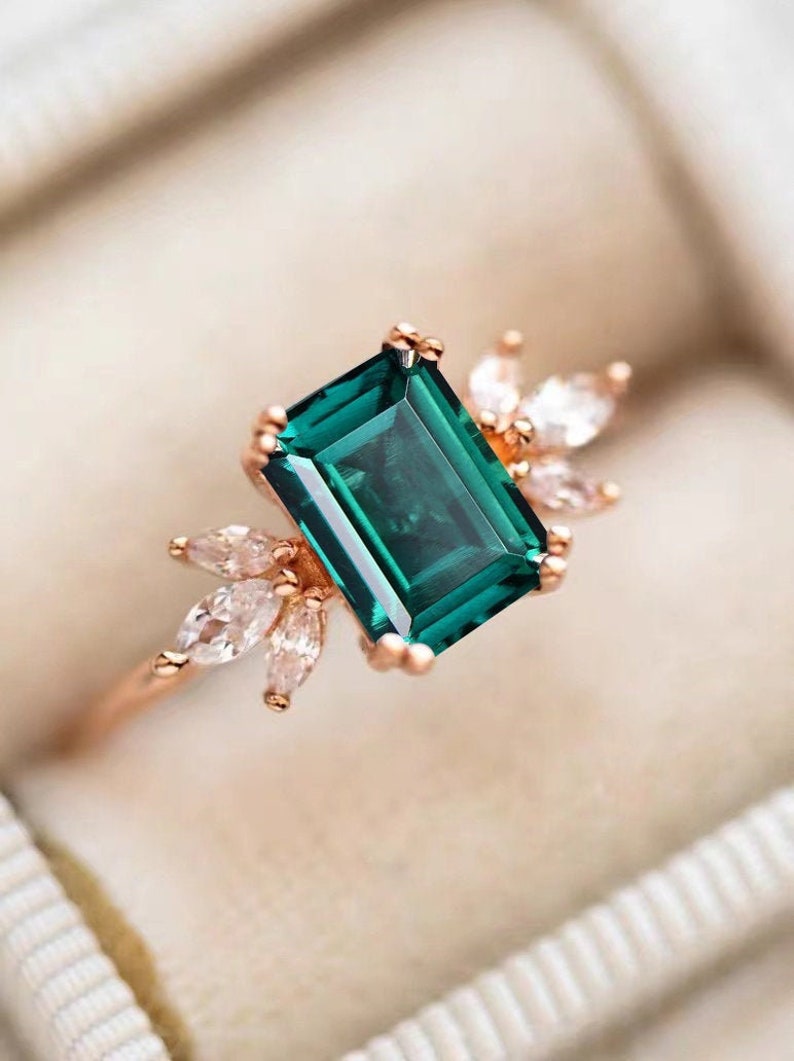 This emerald engagement ring from Dreamcraftjewelry is definitely different! The main stone is a lab-created emerald equivalent to 4 carats and the surrounding stones are Moissanite.
If you don't want the 4-carat emerald, you can select smaller stones that are equivalent to 1, 2, or 3 carats.
As for the band, you can pick from sterling silver that is rose, white, or yellow gold plated, or you can pick from 14K rose gold, 14K white gold, or 14K yellow gold.
You can get it here on Etsy from Dreamcraftjewelry on sale right starting at $96.80