Frankenstein Press-On Nails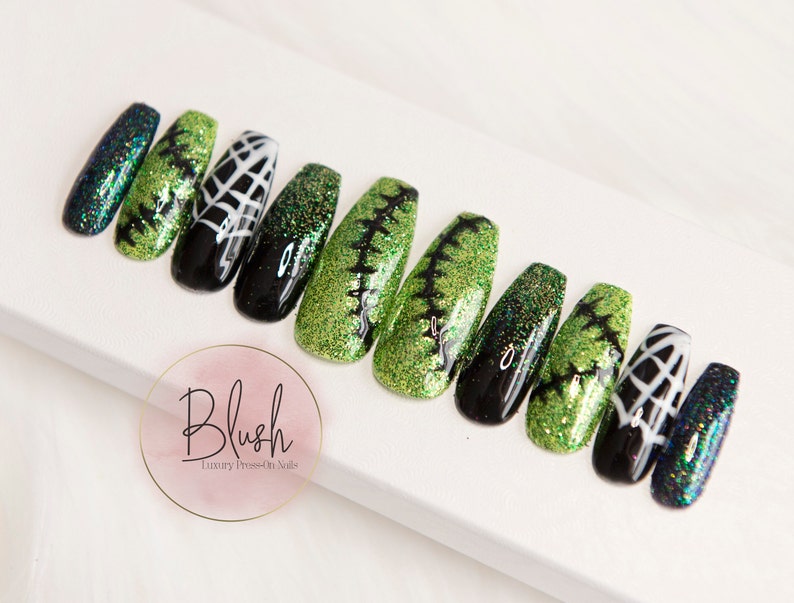 If Frankenstein is your favorite monster, you're going to love these press-on nails from Blush Nail Boutique!
You can get them here on Etsy starting at $25
Black Cats In Sweaters Nail Polish Strips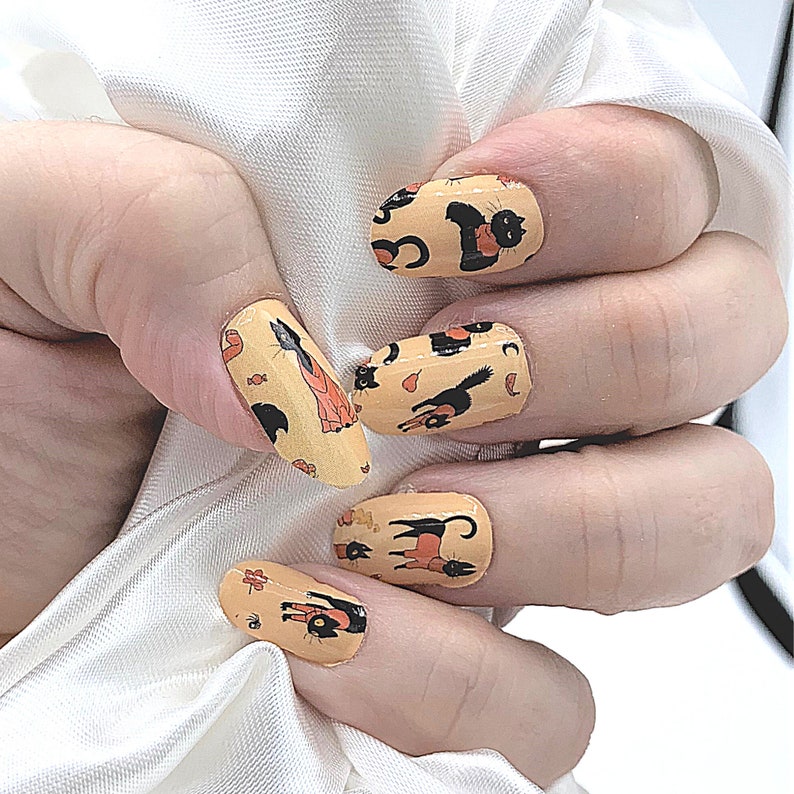 You know what they say about black cats being bad luck? There's just no way ones in orange sweaters are.
These nail polish strips from Party Time Nail Wraps feature cute black cats and last 10 days or longer.
You can get them here on Etsy for $3.60
Batty Press-On Nails