A Colorful Sparrow Headband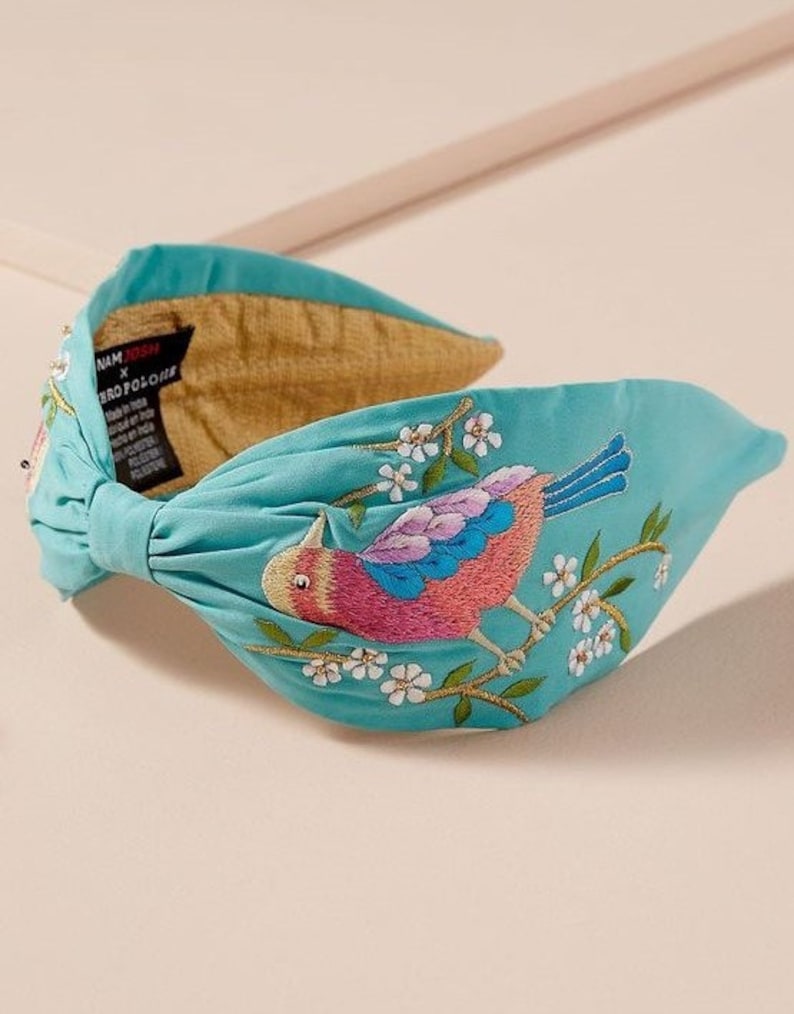 The next headband on our list has a colorful and eye-catching sparrow sitting on a branch of white flowers.
Originally $31.99, this is on sale for a limited time for $28.79.
You can get this here from TheMuseflowers on Etsy on sale right now for $28.79
A Beaded Vine Headband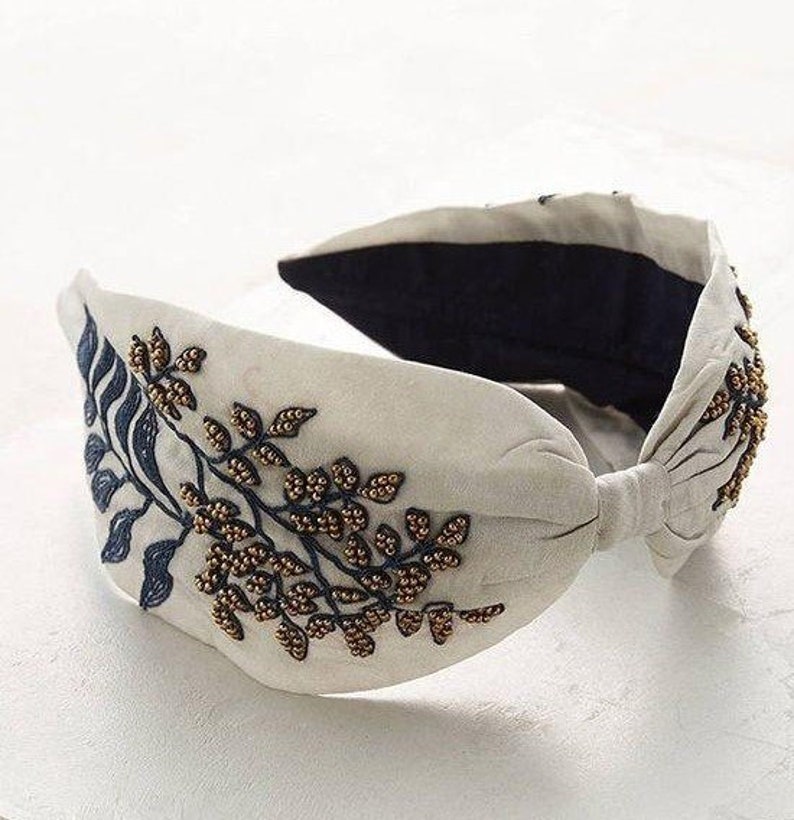 This white linen headband has gold beaded vines climbing up the sides.
Originally $29.99, this is on sale for a limited time for $26.99
You can get this here from TheMuseflowers on Etsy on sale right now for $26.99