Christmas is coming up fast, and if you haven't yet shopped for your best friend, I have you covered.
These are the most perfect pooch presents I could find, and the best part is they are all under $10!
Christmas Dog Cookies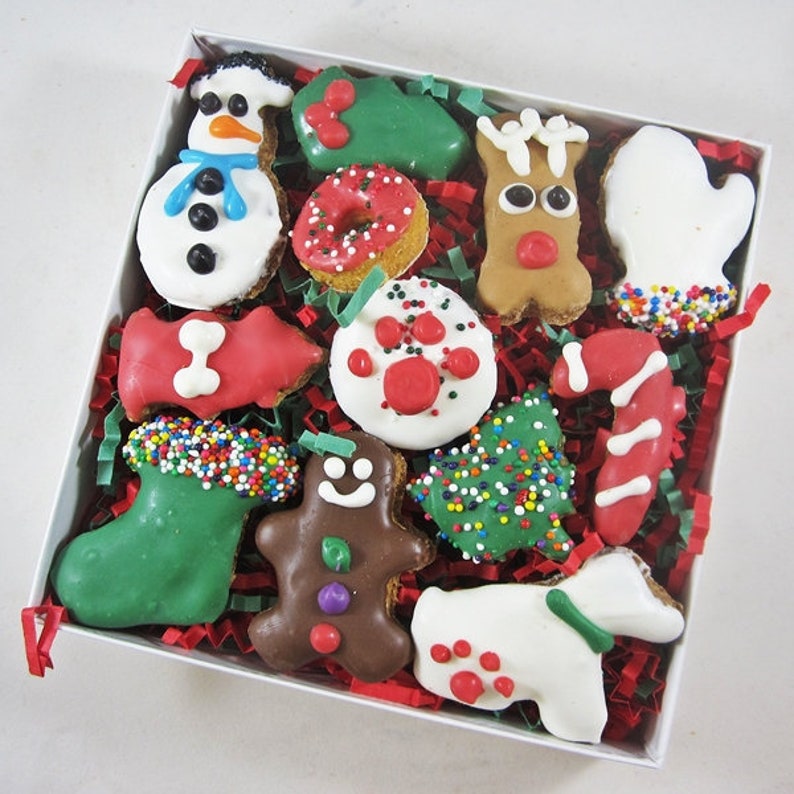 These cookies look good enough to eat!
Every single one of these 12 cookies? Adorably decorated.
The cookie itself is peanut butter flavored and the icing is made of peanut butter, yogurt and carob.