Facebook
This is Julie Burton Edwards. She was a 41 year old mom of three young children.
They were Jacob, Brinley and Paxton. They were just 3, 4, and 6 years old.
They all lived together in Wilmington, Delaware. They seemed like the perfect little family and nobody had anything bad to say about Julie.
Instagram
Julie was married to Matthew Edwards, who was 42 years old.
Julie and Matthew lived together with their children, up until recently.
Matthew had taken a job in North Carolina forcing him to relocate. While Julie stayed behind, in Delaware, with their children.
Facebook
"He seemed like an average guy," said 60 year old Wilfredo Rivera, to CBS.
"He would come outside with his kids and play".
It appeared Matthew was a good dad, and loving husband.
Instagram
"Our kids played together"
Said Brian Covenko, a neighbor, to the News Journal.
Brian considered Matthew to be a dedicated dad.
"We've been over to barbecues. Every time he was here, he was playing with his kids."
"I don't know what happened inside of doors, but I know he was outside with his kids a lot."
Facebook
Julie was one "incredible friend and mother" according to her friend Heather Cruz, who spoke to DailyMail. Heather was one of several people who had nothing but glowing things to say about Julie as a person, but also as a Mom. People loved her. People loved her family.
Julie recently lost an incredible about of weight. She had struggled with her weight, and she did give birth to four children. After their births, she couldn't really lose the weight she had gained with her pregnancies.
Sarah Umeroglu, another of Julie's friends. Said to ABC:
"She worked really hard, she was eating right, getting up with the kids, going to the park."
"I don't think he was happy about that." Was her husband jealous of her looking so good? Was he vengeful about that? Even if he was all of these things, why would he want to hurt someone that was such a good person and Mom?
Facebook
"She was in and out of doctor's appointments all the time for him. She would have done anything for those kids," Sarah went on to say.
"Anything."
Julie's oldest had several heart surgeries and also had Williams Syndrome, which is a genetic condition. Symptoms include heart disease, learning challenges, and other medical problems.
Julie served as the regional director for the Williams Syndrome Association and was planning to attend a conference in Baltimore for it.
This is who tragically discovered them in their home
Instagram
"This is just so sad," Alisha Garvin, one of their neighbors, said to CBS Philadelphia.
Around 12 p.m. on a Monday afternoon, Alisha heard popping sounds.
"It just sounded like pop, pop, pop, like firecrackers and didn't pay it any mind because the Fourth was just a few days ago," she went on to say.
"Didn't pay it no mind at all."
Alisha then said a child was dropped off at the family home around 7:30 p.m. that night.
He was supposed to have a sleep over at the house but he was the one who found Julie, and her children murdered inside.
"A neighbor said she watched him get out of the red truck, go inside and then rush right out," said Garvin. "So apparently he had to have found them because no one else was around."
This is the person that Julie and her kids knew that brutally murdered them in a cold blood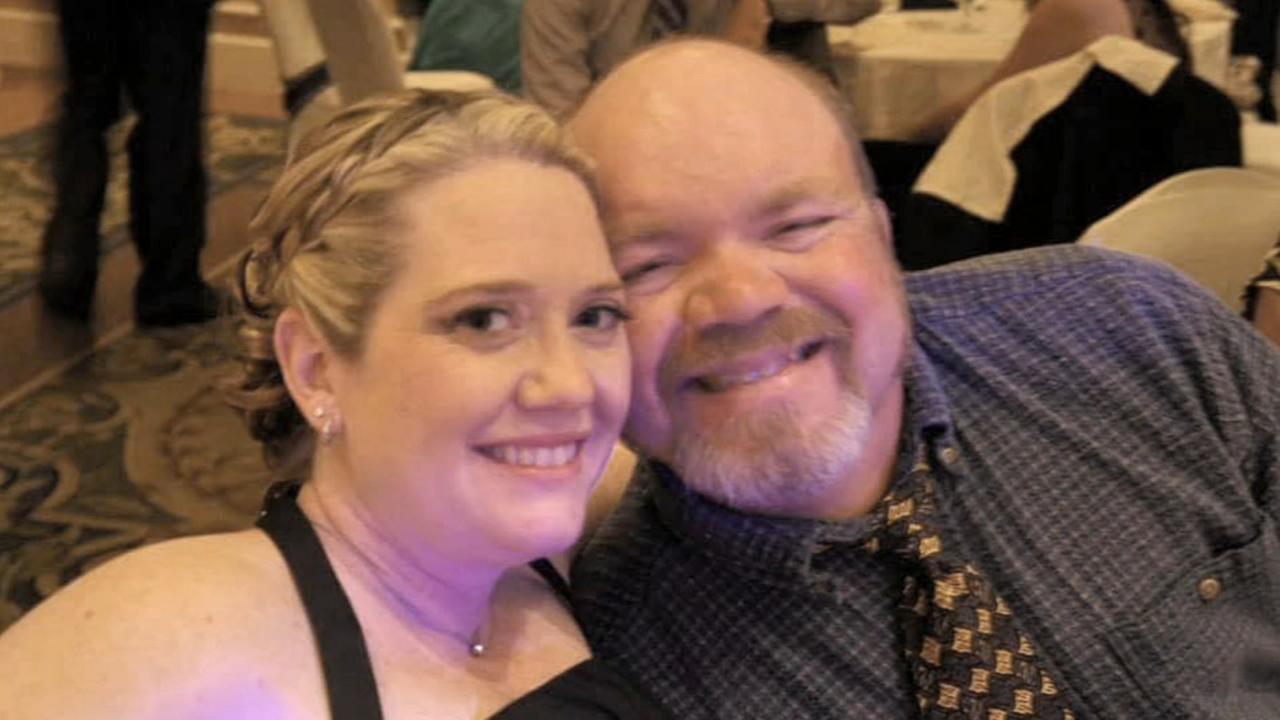 Julie and her children had been fatally shot. Police are calling this a murder-suicide.
Matthew Edwards was the one that shot and killed his family.
Instagram
This is the reason why Julie's husband did what he did
Instagram
Brianna Horney told People "Things were strained but they were trying."
"He was suffering … and she tried to get him to get help [but] he wasn't recognizing that he needed help."
Instagram
Facebook
You can donate to Julie and her children's funeral expenses on their GoFundMe here:
https://www.gofundme.com/help-fund-edwards-family-funeral
If you have any information at all about Julie and her children's murder you can call Detective D. Grassi from the Delaware State Police Homicide Unit.
(302) 365-8441
This Mom Is Serving 40 Years For What She Did To Her Baby & Meet The Moms That Abused Their Kids On Purpose Before Driving Them To Their Death
Moms are supposed to protect and love their children. Moms are supposed to nurture their children. Moms are supposed to be there for their children. The Moms featured in this story are anything but what a Mom should be.
One Mom in this story is serving 40 years for an unbelievable reason, and then you're going to meet two Moms that abused their kids on purpose before driving them to their deaths.
Buckle up, because the details that unfold from these stories are so beyond disturbing.
Daytona Beach Police Department
Amber Hall, 26, and her husband Harold Hall had finally been reunited after he was release from prison. Harold was serving 25 years in prison when the couple met.
Amber had a daughter from a past relationship, that Amber's own parents simply adored. It would be safe to assume that since Harold and Amber were going to be reunited after all their years spent apart things would be great.
Daytona Beach Police Department
Daytona Beach Police Department
Perhaps for Amber and Harold things would be more normal but, for Amber's daughter things would take a horrible turn.
It would be expected that having a somewhat stable relationship and two parents in a home would be a good thing.
Sadly, for Amber's daughter it was the beginning of a nightmare. The worst part of it all, is Amber's daughter is only 2.
Daytona Beach Police Department
Her daughter is so young, that there is nothing she could have possibly done to spark what happened to her that day. Amber had her own struggles.
In the past she had been involved with drugs. She would occasionally share on her Facebook page about her struggles. Her husband Harold had his own rocky history as well.
In addition to having served 25 years in prison for a previous charge, Harold was also accused of robbing a sunglass store during Hurricane Irma.
However, this was difficult for authorities to initially determine due to the fact Harold wore a mask to cover his face.
The two both had an extremely questionable history, and one that surely doesn't make them fit to be parents. Nonetheless, they were tasked with caring for a 2 year old child.
Sadly, this was a task they failed at horribly. Police had been watching the couple's home for quite some time. Not only, to ensure the safety of those in the neighborhood but also for other reasons.
They believed that both Amber and Harold were drug dealers. And worse, possessed firearms illegally. This was not the home for a 2 year old.
Authorities finally felt they had enough evidence to convict Amber and her husband of dealing drugs. When they searched the home they made exactly the discovery they expected.
They found "2.5 grams of meth", "an HK 9mm pistol with 12 rounds in the magazine and a live round in the chamber", and "$7,410" in cash.
Each were charged with intent to sell and transport drugs. However, the authorities also made contact with Amber's daughter…
They found her with bruising all over her tiny body, and missing teeth along with infections inside of her mouth.
She was immediately taken to the hospital by authorities and was placed in a medically induced coma.
However, the story only continues to get worse from here on out. Upon being placed in the coma, it was also determined that she would suffer permanent brain damage.
These injuries were all due to a "beating" from Amber and Harold. It was discovered that Amber and Harold had beat her daughter violently. In addition, they documented the entire thing.
There are pictures, videos and multiple recordings of the incident. That's right, Amber documented all of this abuse she inflicted on her very own daughter! What kind of a Mom does that?
After reviewing the images, and tapes, authorities can only describe them in on way "they enter the realm of a child's most frightening nightmare."   
Amber and Harold are both in prison. Amber did not enter a plea and is set to be behind bars for 40 years. Harold will stay in prison for the remainder of his life.
Jennie Hudson, the toddler's grandmother, told authorities that Amber "deserves everything she gets while she's there…there are no winners here." She continued by saying "it won't bring our baby back." 
Next, Meet The Moms That Abused Their Kids On Purpose Before Driving Them To Their Death
Facebook
Jen and Sarah Hart were both 38 years old. They adopted six children together from Texas, and the family of eight lived in Clark County, Washington. Jen Hart recently posted this on her Facebook account to celebrate the anniversary of adopting three of their six children:
"I am a better human in every possible way for knowing these children. They have been my greatest teachers. Contrary to the common notion that we can't choose our family, we absolutely can. We choose by loving – and that's worth celebrating every damn day."
Twitter
It's a touching thing for a Mom to write, but that's clearly just not how these Moms felt
Facebook
Sarah and Jen met while they both attended college at Northern State University. Jen didn't manage to graduate, but Sarah received a degree in special education. During college, they kept their relationship hush, hush, referring to one another as just a friend, according to Jen's Facebook.
She also posted on Facebook that "the Midwestern mind-set was relentlessly unforgiving and unaccepting" in regards to their relationship when they did come out.
They forced their eight children to pose for photos on social media appearing to be happy, but this is one troubled family and Sarah and Jen were both really terrible Moms. Why were they so terrible?
Facebook
Facebook
"I'm to the point where I no longer am calling this as an accident," Mendocino County Sheriff Tom Allman said about what Sarah and Jen did to their children. "I'm calling it a crime."
Apparently Sarah and Jen racked up a string of child abuse charges. Things went terribly wrong in their household, and nobody really did anything about it. Their eight children continued to live with these monster Moms.
Facebook
As a matter of fact, one of these Moms has a mugshot
Yeah, that's Sarah Hart pictured above in her mugshot smiling away. She was arrested and charged for domestic assault and malicious punishment of a child in Decemeber of 2010 when they all lived in Minnesota. Sarah was arrested after her daughter Abigail went to school with bruises all over her body. Her daughter told teachers that her Mom did that to her, and that she punched her and starved her. Right after this, Jen and Sarah pulled all their children out of school and proceeded to homeschool them.
Sarah pleaded guilty for what she did to her daughter, and got off pretty easy. She was only fined $385, served a 90 day sentence, and completed a year of probation.
Facebook
But that's not all
Mendocino County Sheriff's Office
Back in 2008, a police investigator and a social worker went to their home in Minnesota because one of their other daughters, Hannah, said her Moms beat her with a belt which resulted in bruising. Sarah and Jen told the authorities that their daughter fell down the stairs.
Sarah and Jen had also been reported to Child Protective Services for starving their children.
Facebook
How on earth did these women get to keep these kids after all this?!
Facebook
Sarah and Jen had a whole history of abusing these poor adopted children, and nothing was done! They still got to keep these kids! How did that happen?!
In 2013, the Oregon Department of Human Services was called out to the family's new home in Oregon. A family friend had tipped off officials that the Harts were starving their children. They cleared coached the kids on what to say to officials, and nothing more could be done by the state to get involved with this.
Later, CPS was called out again on March 23rd, 2018, and Jen and Sarah refused to answer the door.
Twitter
But wait, there's more abuse that happened
Facebook
A neighbor reported them to police saying the kids were being "highly abused" and he was very concerned for them. He also told police Hannah had jumped out a second story window in the Hart home looking for help.
Multiple neighbors said that the children were never allowed outside and told them they were being starved. Family friends and neighbors even told detailed accounts of the abuse the children suffered.
Their Neighbors Bruce and Dana DeKalb said to Fox 2 that in May of 2017, one of Sarah and Jen's daughters rang their doorbell at 1:30 a.m. She told the DeKalbs she needed to be protected from her Moms.
Bruce recounted: "(She) was at our door in a blanket saying we needed to protect her. She said that they were abusing her. It haunted my wife since that day."
Facebook
And then, these terrible Moms drove their kids off a cliff
Google Maps
Pictured above is the cliff that these terrible moms drove their kids over to their death in Westport, California.
"I can tell you it was a very confusing scene because there were no skid marks, there were no brake marks, there was no indication of why this vehicle traversed approximately over 75ft of a dirt pull out and went into the Pacific ocean," Mendocino County Sheriff Tom Allman said.
One of Jen's friends even came forward to say that just 2 days before these Moms drove their kids to their death, Jen texted her at 3 a.m. to say she hadn't been feeling good, couldn't leave the house, and needed to see a doctor.
Her friend couldn't get a hold of her after that, and she eventually called 911, the very same day authorities found their car crashed off the cliff.
Twitter
You won't believe what investigators have recently uncovered
Officials discovered the speedometer of their car was stuck at 90, and also Jen Hart who was driving was legally intoxicated at the time of the crash. Her blood alcohol was way over the legal limit. How tragic and sad. She intentionally killed her whole family.
To top it all off, a toxicology report showed that two of their three children found at the crash site had been drugged at the time of the crash. They had diphenhydramine in their systems, which is the active ingredient found in Benadryl.
Twitter
If You Liked This Article, You Might Like These Other Picks On Chip Chick
This Young Model Mom Was Brutally Murdered, Dismembered & Shoved In The Trunk Of A Luxury Car
Moms Too Terrible To Believe: One Left Her Baby To Die In Cat Litter, One Killed Her Baby In A Dryer & More Horrific Details You Won't Understand
This 3 Year Old Tragically Drowned In A Pool After Her Mom Reportedly Drank, Took Pills & A Nap & Here Is What Her Mom Has To Say About It
This 2 Year Old Was Left To Die By His Dad In A Car Wreck & You Will Not Believe The Horrific & Heartbreaking Details
This Mom Killed Her Own Baby & Two Others She Babysat, Because She Hated That They Cried & These Are The Horrifying Details Of What She Did
Childcare Nightmares: This Daycare Worker Was Chugging Beers While A Baby Died In Her Care & This Babysitter Severely Abused A Toddler, Then Tied A Garbage Bag Over His Head
This Mom Dragged Her Son Into An Oncoming Train & This Mom Fueled Her Kids' Murder Because She Thought She Was Terminally Ill
This Teen Mom Ran Her Baby Over With A Car & This Teen Mom Lied That Her Baby Was Kidnapped, Then Put Her Dead Body In A Diaper Box
Toddler Tragedies: This Toddler Tragically Burned Alive While Left Home Alone & This Toddler Got Shot
Girls Hide In The Bathroom As Their Mom & Sister Are Killed In Cold Blood
Mom Kills Her Two Children, Then Jumps Off A Bridge To Her Death
Mom Gets 120 Years In Jail For Murdering Her Kids & You Won't Believe Why She Did It
This Baby Was Left In A Swing To Die For Over A Week & The Details Will Horrify You
This Teen Mom Went Out Partying For A Week Straight While Her Baby Suffered Home Alone
This Mom Left Her Kids In A Hot Car To Teach Them A Lesson While She Was In Her Home Getting High
This Mom's Son Brutally Murdered Her Daughter, & She Somehow Forgave Him
This Toddler Was Brutally Attacked At Daycare & Mom Loses It When They Try To Explain What Happened
Check Out How Much Your Favorite Vanderpump Rules Stars Are Worth
Christmas Decorating Turned Deadly – Mom Of Twins Shoots Ex Husband's Girlfriend In Front Of Children
This Mom Of 5 Young Children Was Shot 23 Times By Her Boyfriend In Cold Blood
When You See These Photos, You're Going To Completely Forget That Blake Lively Is Actually A Mom (Ok, We Have A Few To Remind You Too)
Snooki & JWoww's Incredible Friendship Shows What All Moms Need In A Best Friend & Here's Why
Tech Talk With Bre: These Are All The Free Apps Our Chief Chick Can't Live Without
Here Are The Surprisingly Harmful Effects Of Technology We All Need To Be Aware Of & How We Can Combat Them
The Best Books Every Business Babe Needs On Her Summer Reading List
Your Favorite Tech Startups Have Gone To The Dogs & Here Are All The Exciting Details!
This Beautiful Young Mom Was Killed By Someone She Loved While Out Walking In Her Own Neighborhood With Her Mom