For many of us, video games bring back memories of summers and Saturday mornings past spent in imaginative worlds that we were ever so briefly a part of, or of the inevitable struggle to be player one with friends or siblings.
Or, they remind us of, like, a few hours ago.
Either way, you're bound to love these 26 geeky video game earrings, which are inspired by a lot of classic video games, plus some new ones that are sure to become classics!
Pac-Man Earrings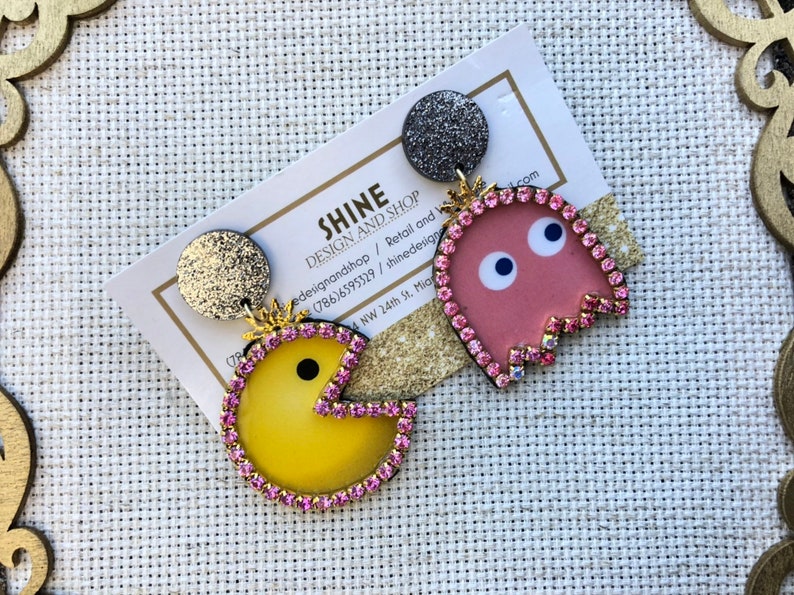 How cool are these Pac-Man inspired earrings?
I love the rhinestones!
Legend of Zelda Triforce Earrings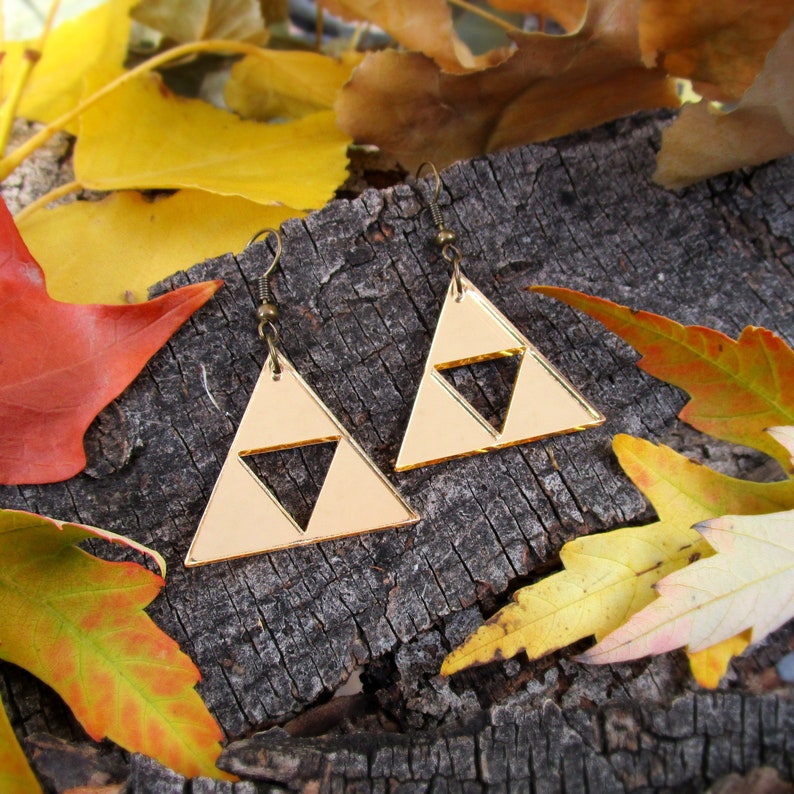 What looks like normal shiny gold earrings to some look like geek magic to others.